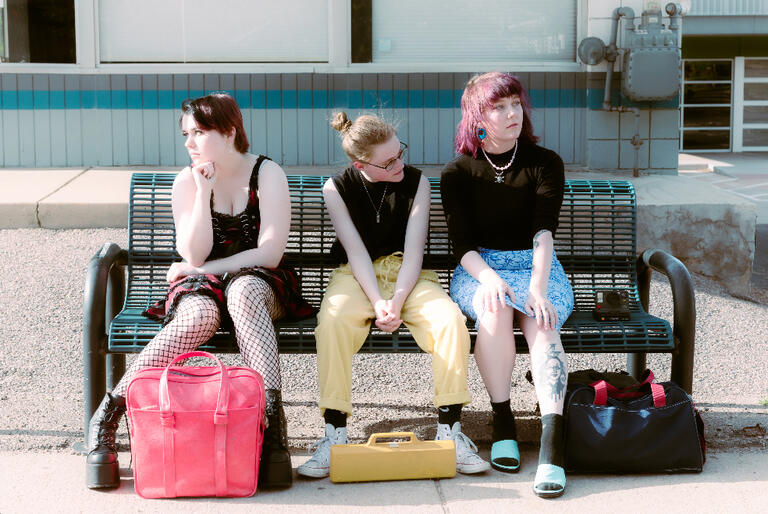 Dead boyfriend
---
Denver based, genre melting indie fuzz
---
About
Indie folk rock 3-piece Dead Boyfriend is ready to live up to the insanity of their name with their newest album, Battle Of Carthage. This is the band's 1st professional studio album, and it brings a unique and refreshing twist on storytelling in indie music. Ranging from ballad-esque piano rock to sweeping shoegaze punk, this LP brings the listener on a journey in just 7 songs.Beginning as a 1 woman solo project in 2018 from singer-songwriter Ashley Nova, the band has now evolved from 1 singer to 4. The band frequently experiments with new instruments, including more unconventional ones such as melodica, dulcimer guitar, and saxophone in their indie rock, singer songwriter centered tunes.Dead Boyfriend is known for their ability to hop between all genres, their abstract lyricism, and unconventional song structure. Battle Of Carthage is an extension of that, and there's something on this album for everyone to appreciate.Battle Of Carthage will be coming out this fall, self-released by Dead Boyfriend!
Performance credits
Dead Boyfriend has played Denver's Underground Music Festival, and Youth On Record's Block Party and Founding Our Future Program!
Airplay/Reviews
Dead Boyfriend was a featured artist on Indie 102.3, and has been reviewed by Denver Music Community!
PRESS PHOTOS
If you wish to download a high resolution file of any of these photos, just click on any picture and you will be led to a google drive with high res photos!
Photo Credit goes to: Thomas Tanner
LIVE VIDEOS